Join our Business
incubator
We have the facilities and park grounds to help young entrepreneurs and startups get their footing.
Do You Want Your Brand To Have Greater Reach?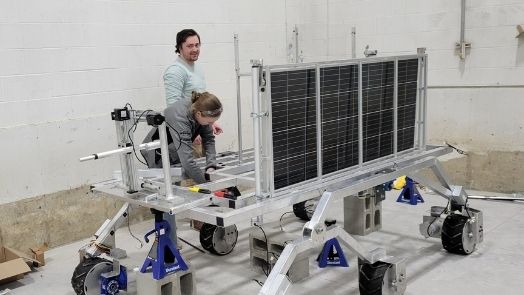 Innovation Studio
Encouraging students to bring their best ideas forward.
Business Incubator
We have the right space available for startups and entrepreneurs.
The NDSU Research & Technology Park is dedicated to enhancing the investments in North Dakota State University (NDSU) by the citizens of North Dakota. Through partnerships with international, national, and regional reputable organizations, as well as technology companies and the research community at NDSU, we help develop technology‑focused businesses that diversify the economic base of North Dakota.
Take a look at the landscape and experience the atmosphere our park grounds have to offer. In addition to our other benefits and services, this is an added value to staying on the park grounds.
Learn more by Contacting us today
The NDSU Research & Technology Park provides a business incubator for technology companies. Contact us here.